A collective of Subject Matter Experts that have a minimum of 10 years in their respective fields. Our goal is to supply you all the training and knowledge that you need to meet your compliance obligations and for your business to thrive.
With age comes wisdom and knowledge on the application of our core topics.
Each is a consultant and trainer able to train you and your staff in whatever you need.
For All Your Training Needs!
Corrina Lindby started The Answer is Yes because business owners were struggling through the minefield of compliance and training of staff while aiming to keep expenses down. Every new identified need for the business meant finding a new supplier or trainer that could assist them… we figured… why not have it all in one location.
That's why The Answer is Yes was founded to become a site that provides all the training needs of a business owner and their staff. Many business owners are paying expensive consulting fees or hiring specialist staff to fill a need in a business. Why pay consulting fees for information and training that we tell everyone. So if we find ourselves repeating or saying the same thing we decided that should be an online training course. Businesses then have a choice as to whether they want to pay consulting fees or do our online training courses. Doing the online training courses and then coming to us for consultation on what is not covered in our courses is a cost-effective solution for business owners.
Along the way, we found other Subject Matter Experts, people who had over 10 years application of their knowledge in their respective industries and convinced them to turn their skills and knowledge into practical training courses.
We want to be the business you turn to for ALL your Training Needs!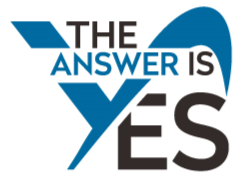 Corrina Lindby, (Compliance Architect)
(BBus Acct; Ass Dip Bus Admin; Dip OHS; Cert IV Trainer; Cert III Social Welfare; Fire Safety Adviser)
I work with business owners to work out what training that they need for their business. Different courses for different areas. We work step by step to help a business meet their compliance issues. As a compliance architect I help you work out what you need.
Always open for a chat.
We also can customise courses for your business. This is a free service.