Building Instant Rapport in Real Estate that Results in More Sales!
This course if for Real Estate Agents who want to make faster connections, Win More Listings and get sales done faster; make more sales or get more time freedom.
To influence behaviours or close a sale, you have to first open a relationship. In just a few hours and 10 short modules you will have the skills that will serve you for the rest of your life.
Skills that will show you how your ideal client really feels, how you can increase sales and build how to build memorable long-term relationships, as well as create far greater loyalty and engagement in the workplace. It's a rapid fast start program that gives you essential skills to immediately:
create faster and deeper communications
increase client loyalty
shorten sales cycles
make greater profits
So, if you've ever wanted to:
recognise your prospects buying motives instantly
know how they are really feeling
know how they really see you and use that to your advantage
An approved CPD program in NSW for the 3 elective CPD points for both Tier 1 and Tier 2.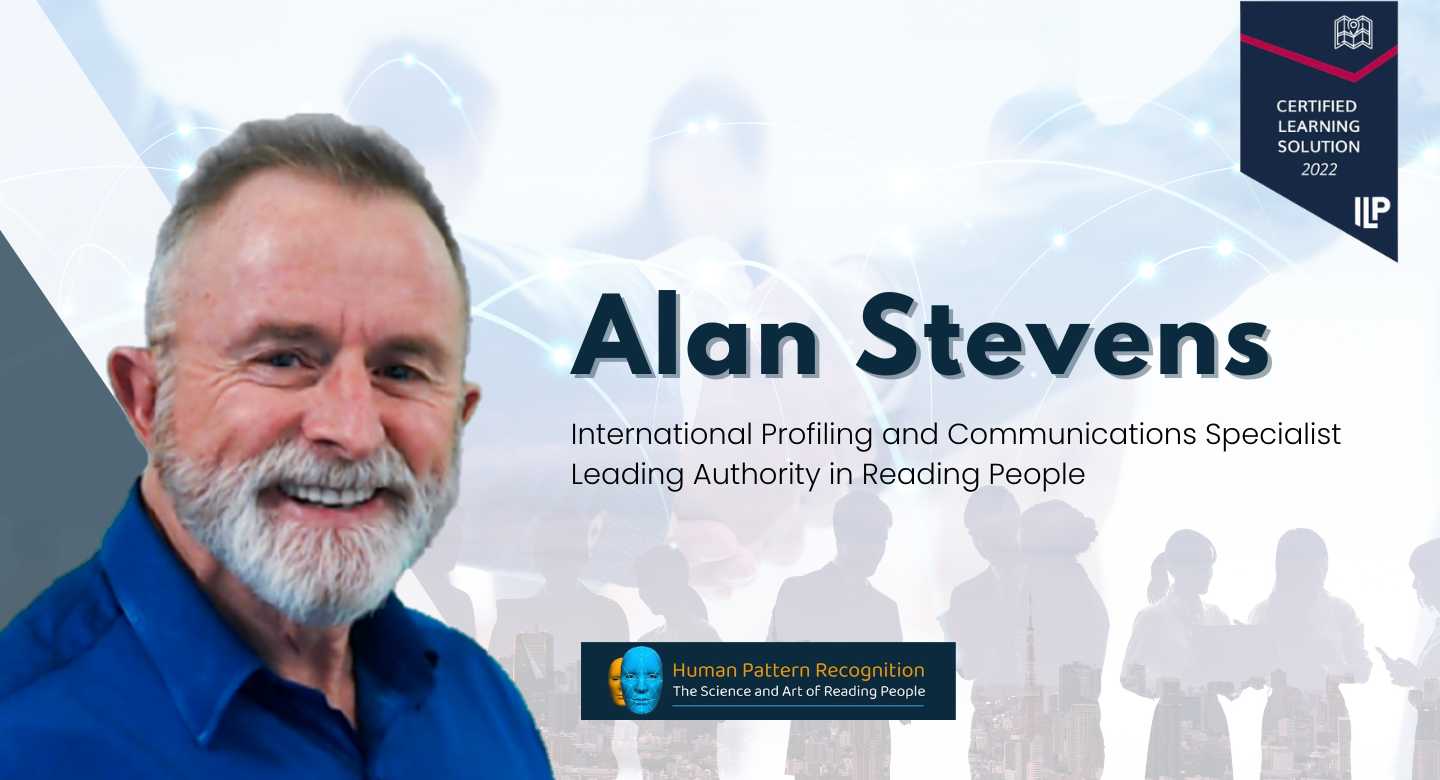 Alan Stevens
International Profiling and Communications Specialist Profiler
Alan is regularly featured on National TV, Radio and in the World's Press, profiling the likes of our leading politicians, TV and sports stars as well as Britain's Royalty. He's been referred to by the UK Guardian as the leading authority on reading people, globally and the mentalist meets Dr Phil by the Herald.
Alan has worked with international clients, the likes of Disney Films and Gillette, and high-profile organisations like the Australian Federal Police to help them to understand how people tick. Alan works with business owners and executives, helping them to understand and engage their clients and prospects, enhancing their presentations and negotiation skills. And with parents and teachers to help them enhance the ability of their children to reach their full potential while improving the experience of parents, teachers and students.
Other Courses by Alan Stevens