Business Blogging Basics
Do you have a business blog, but it's been months, or even years, since your last published post?
Or have you been meaning to launch a blog, but have no idea where to start?
If this sounds like you, then it's time to take action. Come along to Write Time Marketing's virtual 'Business Blogging Basics' webinar.
Hosted by Leanne Shelton, this course highlights the benefits of blogging when it comes to personal branding and Search Engine Optimisation (SEO), suggest ways to get your blog underway or back on track, provide tips for attracting more views and readership, plus much more.
Some of the topics covered include:
Blogging benefits
Unlocking blog ideas
Structuring your blog – word length, headings etc.
How to optimise for SEO
Guest blogging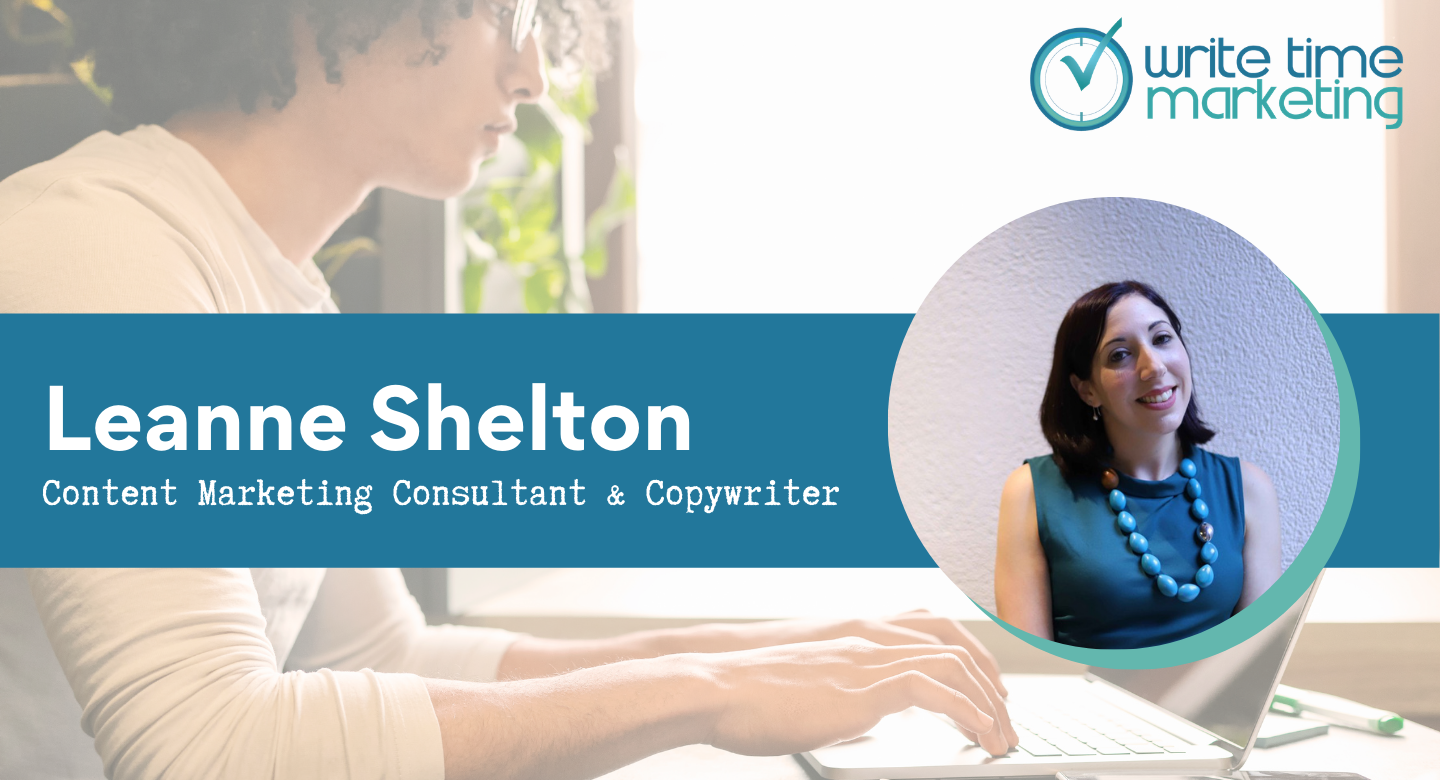 Leanne Shelton
Content Marketing Consultant & Copywriter
With a background in sales and marketing - plus over 15 years of writing and editorial experience - Leanne Shelton started Write Time Marketing as a freelance copywriter in 2014. These days, she offers content marketing strategic advice, training, and copywriting for health and wellness practitioners. She loves empowering her clients to step up and show up more online. Her aim is to help her clients stand out from the crowd and spread their message effectively and efficiently. 
Other Courses by Leanne Shelton