Creating a Cyber Security Incident Response Team
Cyber security has become one of the top priorities of any business who wants to take advantage of digitisation.
THE PROBLEM
As your enterprise's digital footprint expands, so does the number of vulnerabilities. More employees, devices, and networks only create a situation where you might overlook certain aspects of security or are not able to protect your data and resources to the best of your ability.
THE MYTH
Most businesses tend to feature heavily on just software systems for their cyber security needs. In reality, you need a team that can make the most of software systems, monitor activities, report unusual incidents, and respond to threats.
THE SOLUTION
In today's threat-heavy landscape, you need nothing but the best people on your cyber team to combat sophisticated cyber attacks, fill security gaps, and respond to incidents in a timely fashion.
A Cyber Security Incident Response Team (CSIRT) is your best bet at protecting your enterprise's assets from hackers who work hard and keep coming up with new ways to breach your perimeters.
This course is aimed at teaching you how to:
Understand the requirements for establishing an effective CSIRT
Prioritise the right resources for your team
Arm your team with the right infrastructure
Adopt a great organisational model for CSIRT
Put the right kind of people in the right roles
Set your security imperatives straight
Put the right procedures and policies in place
The course is designed for managers and project leaders who have been tasked with creating your Cyber Battle Team. In technical terms, this course is called creating a Computer Security Incident Response Team (CSIRT). This course provides a high-level overview of the critical issues and decisions that must be addressed in establishing a Cyber Battle Team.
RESOURCES
This course is jammed packed with resources to kick start your Cyber Security Incident Response Team.
This course is a "Learn and Go Do", then come back and do the next step.
As part of the course, staff will develop an action plan that can be used as a starting point in planning and implementing your Cyber Battle Team.
NOTE: Certificate is issued from the Software Engineering Instituted and successful completion of this course gives you credits towards a Masters in Cybersecurity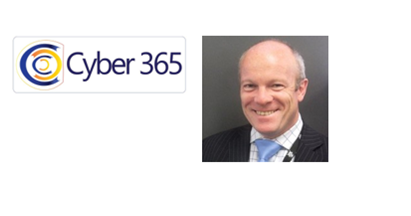 Chris Ward
Chris is the Managing Director of a company Cyber365 whose core business is providing professional cyber training and awareness for organisations in the APAC region. Chris is an advisor to boards and Chief Executives to help understand that Cyber Security is not an Information Technology problem alone and that it is an organisation-wide responsibility. Cyber 365 is a Software Engineering Institute (SEI) Partner and certified provider of SEI Cyber courses. He is now having set up three organisations as SEI partners in New Zealand, of which only 11 have in the last 30 years. Chris has recently written and lectured for a post-graduate diploma in Cyber for the University of the South Pacific in Fiji and is presently writing a new Cyber Degree for Victoria University and the University of Hanoi.
He is a highly qualified and experienced Information Assurance/Cyber Security Professional with a track record of successful project delivery. Until 2016 Chris was the New Zealand Defence Force lead for Cyber Security and Information Security, including chair of two executive International Cyber committees. He held a Top Secret Special clearance for over 15 years while with the UK and NZ defence forces. Chris is an SEI instructor at Carnegie Mellon University based in the United States and delivers SEI training in New Zealand and Australia. In partnership with Victoria University of Wellington's centre for long-life learning, He is also a Cyber research fellow and technical advisor to the Engineering faculty at Victoria University in Wellington.