Your business strategies and the quality of your resource pool determine your growth.
Your workplace's culture, however, determines if you'll be able to sustain it.
The challenge with modern workforce's
A positive workplace is a healthy workplace—but in a world where most employees believe the corporate world to be a concrete jungle, fostering a great workplace culture can require hard work.
Before you know it, employees start bulling each other, spreading a negative environment, and abuse company policies. This results in some employees leaving the company, minor-yet-frequent business disruptions, and decreased overall productivity.
Why work culture matters
To be productive, your employees need a place where they can be liberated from negativity and stress. A negative work culture causes the company to lose quality talent. Additionally, studies have shown that a negative work culture means your employees won't be comfortable communicating and collaborating with some people in their teams. This makes several tasks more time-consuming, drains productivity, and eventually, cost the enterprise a lot of money.
This course will help managers and leaders deploy strategies that instil good ethics in their employees and improve their work culture. The following areas will be the main focal points of the course:
Reducing workplace bullying
Opening new channels of Decreasing workplace stress
Exploring new avenues for productivity
Eliminating backbiting
Promoting a positive environment for every employee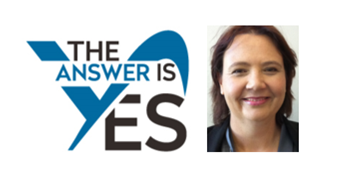 Hi, I'm Corrina Lindby
Business Trainer
I have been operating my own businesses as well as client businesses for over 20 years. I have seen how a negative culture can destroy businesses from the inside out. You can invest in sales and marketing, but it won't stop you losing clients if your staff's negative attitudes bleed out to your clients.
The change in atmosphere needs to come from the top down, and then the bottom up. So we have designed two courses... one aimed at managers and supervisors and one for the employee. This course is for you the manager or supervisor on how you can start creating a positive atmosphere in your workplace.