Cyber ​​Awareness for Business (Samoa) 2023
O lenei a'oa'oga fa'amatalaga e a'oa'o ai tagata faigaluega i le taua o le mataala ma metotia mo le puipuia o le atina'e mai se soliga saogalemu. O le a'oa'oga e a'oa'oina ai tagata faigaluega pe fa'apefea ona latou iloa fa'amata'u i luga ole laiga ma le auala e mafai ai ona latou 'alofia.
Ole fesoʻotaʻiga sili ona vaivai mo soʻo se pisinisi o le latou aufaigaluega pe a oʻo mai ile Cyber ​​security. A aunoa ma aʻoaʻoga e sili atu ona latou tatalaina le faitotoa mo tagata taʻavale pe a faigaluega mai le fale.
O lenei a'oa'oga e mo tagata faigaluega uma i totonu o se fa'alapotopotoga o lo'o mana'omia le fa'alauiloa i Cyber ​​ma lona taua i fale faigaluega ma le fale.
O faiga fa'aleaganu'u i le puipuiga o fa'amatalaga e tu'u ai faiga e malemo i fa'ailo ma fa'ailo ma ta'ita'i pisinisi o lo'o naunau e toe iloilo fa'agaioiga, faiga fa'avae ma faiga e toe fa'aleleia ai tulaga lamatia.
Sini a'oa'oga.
Le auala e sili atu le saogalemu i le galuega ma le fale.
Malamalama i auala e puipuia lelei ai faʻamatalaga.
Malamalama i le taua o le faailoaina o mailei e ono tutupu mai.
Ole a'oa'oga taua ole puipuiga ole initaneti mo le aufaigaluega uma.
Cyber Awareness for Businesses (Samoan) 2023
This informative course teaches employees the value of being vigilant and techniques for protecting the enterprise from a security breach. The course educates employees about how they can identify potential cyber threats and how they can avoid them.
The weakest link for any business is their staff force when it comes to Cyber security. Without training they are more likely to open the door for hackers when working from home.
This training module is for all staff within an organisation who require awareness in Cyber and its relevance in the workplace and at home.
Traditional approaches to information protection leave systems drowning in alarms and alerts and business leaders grasping to review processes, policies and procedures to remediate potential risk.
Course objectives.
How to be more secure at work and at home.
Understanding how to protect data effectively.
Understand the importance of identifying potential pitfalls.
This is critical cyber prevention training for all staff.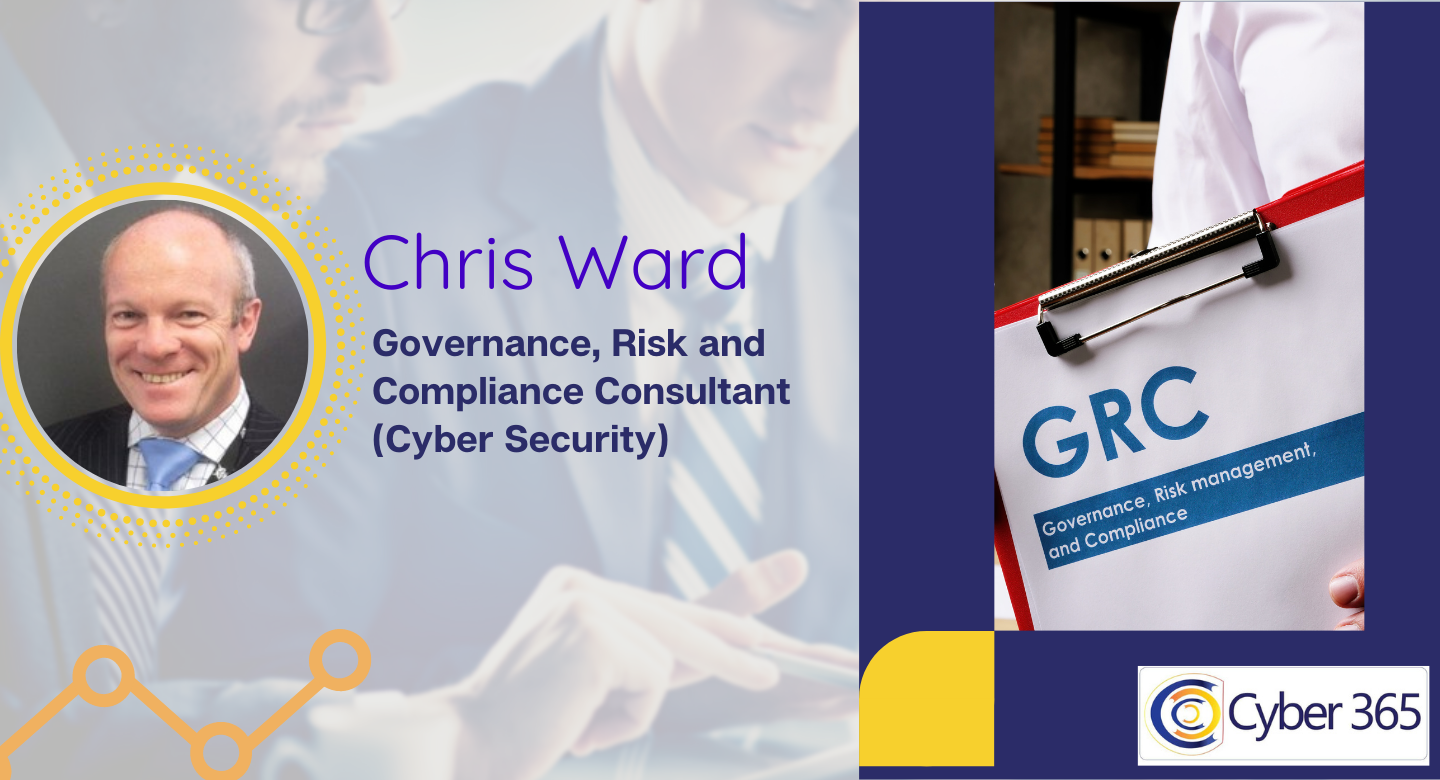 Chris Ward, Tagata Fa'apitoa mo Saogalemu Cyber | Chris Ward, Cyber Security Specialist

O Chris o le Pule Sili o le kamupani Cyber365 o lana pisinisi autu o loʻo tuʻuina atu aʻoaʻoga faʻapolofesa faʻainitaneti ma faʻalauiloa mo faʻalapotopotoga i le itulagi APAC. O Chris o se faufautua i komiti faafoe ma Pule Sili e fesoasoani ia malamalama o Cyber ​​Security e le o se faafitauli na o Faamatalaga Tekonolosi ma o se matafaioi a le faalapotopotoga. Cyber ​​365 ose Software Engineering Institute (SEI) Paaga ma fa'amaonia le tu'uina atu o SEI Cyber ​​courses. O lea ua ia faatuina ni faalapotopotoga se tolu e avea ma paaga a le SEI i Niu Sila, lea e na o le 11 o loo i ai i le 30 tausaga talu ai. E le'i leva ona tusi ma lauga Chris mo se tipiloma fa'au'u fa'au'u i Cyber ​​mo le Iunivesite o le Pasefika i Saute i Fiti ma o lo'o ia tusia nei se tusi fou mo le Iunivesite o Vitoria ma le Iunivesite o Hanoi.
Chris is the Managing Director of a company Cyber365 whose core business is providing professional cyber training and awareness for organisations in the APAC region. Chris is an advisor to boards and Chief Executives to help understand that Cyber Security is not an Information Technology problem alone and that it is an organisation-wide responsibility. Cyber 365 is a Software Engineering Institute (SEI) Partner and certified provider of SEI Cyber courses. He is now having set up three organisations as SEI partners in New Zealand, of which only 11 have in the last 30 years. Chris has recently written and lectured for a post-graduate diploma in Cyber for the University of the South Pacific in Fiji and is presently writing a new Cyber Degree for Victoria University and the University of Hanoi.
O ia o se Fa'amatalaga Fa'amautinoaga ma le poto masani maualuga / Cyber ​​Security Professional fa'atasi ai ma se fa'amaumauga lelei o le tu'uina atu o poloketi manuia. Seia oo i le 2016 Chris sa avea ma ta'ita'i a le New Zealand Defense Force mo Cyber ​​Security ma Faamatalaga Saogalemu, e aofia ai le ta'ita'ifono o komiti faafoe e lua International Cyber. Na ia umiaina le Top Secret Special clearance mo le silia ma le 15 tausaga a o iai i le au puipuiga a Peretania ma Niu Sila. O Chris o se faia'oga SEI i le Iunivesite o Carnegie Mellon e fa'amautu i le Iunaite Setete ma fa'aaoao a'oa'oga SEI i Niu Sila ma Ausetalia. I le faiga faapaaga ma le Victoria University of Wellington's centre for long-life learning, O ia foi o se tagata suʻesuʻe Cyber ​​ma faufautua faʻapitoa i le faʻainisinia i le Iunivesite o Victoria i Ueligitone.
 He is a highly qualified and experienced Information Assurance/Cyber Security Professional with a track record of successful project delivery. Until 2016 Chris was the New Zealand Defence Force lead for Cyber Security and Information Security, including chair of two executive International Cyber committees. He held a Top Secret Special clearance for over 15 years while with the UK and NZ defence forces. Chris is an SEI instructor at Carnegie Mellon University based in the United States and delivers SEI training in New Zealand and Australia. In partnership with Victoria University of Wellington's centre for long-life learning, He is also a Cyber research fellow and technical advisor to the Engineering faculty at Victoria University in Wellington.