Cyber Awareness Training for Virtual Assistants (2023)
If you overlook even a small aspect of security, a breach is not a matter of 'if,' it's a matter of 'when.'
THE REALITY OF VIRTUAL ASSISTANTS
Virtual assistants work with the business, helping your staff to hit their targets in a timely fashion, streamline operations, and keep pushing business objectives forward.
Virtual assistants often have access to not only the enterprise's assets but client's data as well. They are given access to platforms and software as they are a part of the system. If they are not aware of the crucial importance of following safety protocols to the teeth and the threats lurking around, they will only become a threat to your security.
WHAT MOST ENTERPRISES DON'T UNDERSTAND
Most enterprises spend their time training as many people on cybersecurity as they can. They prioritise training people who are at or above a certain designation, as they have a high level of access and clearance.
These enterprises forget that every link needs to be equally strong in the security chain. By overlooking virtual assistants, they create opportunities for hackers to find a way inside the security parameter.
This is where this course comes in, filling a gap that has almost never been filled before.
COURSE OBJECTIVES
To give you a module to train your virtual assistants to develop a wider awareness of how hackers get the best of people, and how to ensure it doesn't happen to your enterprise.
COURSE OUTCOME
After this course, your virtual assistants will be able to:
Be aware of lurking threats
Learn about their security responsibilities
Understand the impact of overlooking security measures
Avoid mistakes that can give cybercriminals a chance to get inside the security parameter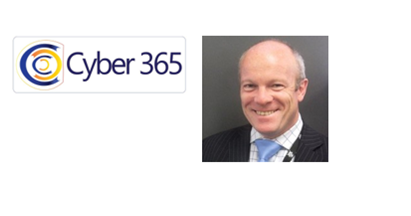 Chris Ward, Cyber Security Specialist
Chris is the Managing Director of a company Cyber365 whose core business is providing professional cyber training and awareness for organisations in the APAC region. Chris is an advisor to boards and Chief Executives to help understand that Cyber Security is not an Information Technology problem alone and that it is an organisation-wide responsibility. Cyber 365 is a Software Engineering Institute (SEI) Partner and certified provider of SEI Cyber courses. He is now having set up three organisations as SEI partners in New Zealand, of which only 11 have in the last 30 years. Chris has recently written and lectured for a post-graduate diploma in Cyber for the University of the South Pacific in Fiji and is presently writing a new Cyber Degree for Victoria University and the University of Hanoi.
He is a highly qualified and experienced Information Assurance/Cyber Security Professional with a track record of successful project delivery. Until 2016 Chris was the New Zealand Defence Force lead for Cyber Security and Information Security, including chair of two executive International Cyber committees. He held a Top Secret Special clearance for over 15 years while with the UK and NZ defence forces. Chris is an SEI instructor at Carnegie Mellon University based in the United States and delivers SEI training in New Zealand and Australia. In partnership with Victoria University of Wellington's centre for long-life learning, He is also a Cyber research fellow and technical advisor to the Engineering faculty at Victoria University in Wellington.