Cyber Awareness Training for at Home Workers (2023)
In today's era of work-from-home, cyber security has become a more complex issue than what it used to be. Now, you have employees that use multiple devices, working from multiple locations, on networks that may or may not be safe.
Needless to say, most traditional approaches to data protection and network security have been made obsolete.
There's a lot of uncertainty in this scenario—and uncertainties lead to vulnerabilities.
This course is designed to help businesses keep their remote work forces secure by following these three steps:
Step 1: Assessing networks, devices, and workflows
Step 2: Identifying threats and potential loopholes
Step 3: Training employees for enhanced cyber intelligence.
Aiming at your enterprise being able to administer a comprehensive approach to security, this course will teach your staff how they can keep their personal and company data safe from breaches, ransomware, spams, and more.
THE MODULE
In today's digital world, the only way to stay secure is to instill cyber awareness into your staff. With the following objectives, this course accomplishes the same goal, turning your employees into agents for 360-protection:
Tips on being more secure while working from home
Understanding how to protect data effectively
Learning the difference between safe and dangerous online activity
Learning the importance of identifying potential security pitfalls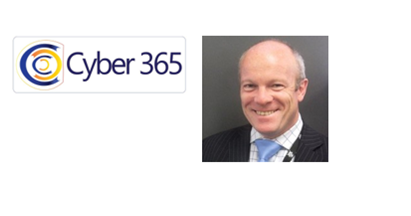 Chris Ward, Cyber Security Specialist
Chris is the Managing Director of a company Cyber365 whose core business is providing professional cyber training and awareness for organisations in the APAC region. Chris is an advisor to boards and Chief Executives to help understand that Cyber Security is not an Information Technology problem alone and that it is an organisation-wide responsibility. Cyber 365 is a Software Engineering Institute (SEI) Partner and certified provider of SEI Cyber courses. He is now having set up three organisations as SEI partners in New Zealand, of which only 11 have in the last 30 years. Chris has recently written and lectured for a post-graduate diploma in Cyber for the University of the South Pacific in Fiji and is presently writing a new Cyber Degree for Victoria University and the University of Hanoi.
He is a highly qualified and experienced Information Assurance/Cyber Security Professional with a track record of successful project delivery. Until 2016 Chris was the New Zealand Defence Force lead for Cyber Security and Information Security, including chair of two executive International Cyber committees. He held a Top Secret Special clearance for over 15 years while with the UK and NZ defence forces. Chris is an SEI instructor at Carnegie Mellon University based in the United States and delivers SEI training in New Zealand and Australia. In partnership with Victoria University of Wellington's centre for long-life learning, He is also a Cyber research fellow and technical advisor to the Engineering faculty at Victoria University in Wellington.