Cyber Essentials for All Staff (2022)
Traditional approaches to information protection leave systems drowning in alarms and alerts and business leaders grasping to review processes, policies, and procedures to remediate potential risk. But can you guess what the biggest vulnerability you have overlooked while constructing your cyber shields?
In today's digital world where your enterprise's web of devices, platforms, applications, and users is expanding exponentially, your workforce has become your weakest link in the war against cyber crime.
ARE YOUR EMPLOYEES WORKING AGAINST YOU?
Cyber crime has evolved to a point where software systems alone are not good enough to protect your company data. Without training, your employees end up overlooking certain traps that open the door for hackers to infiltrate your infrastructure.
What traps, you ask? Bypassing security protocols, unknowingly clicking on phishing links, not being able to recognise spam emails from official ones, and losing passwords are some such examples that can invite threat actors into your safe zones, eventually costing you data, credentials, and much more.
THE ONLY FORMULA FOR 360-DEGREE SECURITY
The only way for a modern enterprise to truly be secure is to train their employees to know better.
Not only do they need to follow protocols that can strengthen a company's overall security posture, but they also need to improve their cyber awareness and become bricks in your security wall.
ENTER, CYBER ESSENTIALS
This training module is for all staff within an organisation who require awareness in Cyber and its relevance in the workplace (and at home during remote working times).
This non-technical foundation-level course is aimed at helping workers to understand the importance of protecting the company and personnel information. The course also shows how to identify traps that may lead to a compromise or security breach. It will help your workforce:
Gain a foundational overview of the various elements of cyber security
 Understand the importance of maintaining a safe presence on the internet
Set their security imperatives straight
Learn how to avoid becoming a target on the internet and introducing viruses and hackers into your business
Train your staff for critical cyber prevention and say hello to comprehensive security.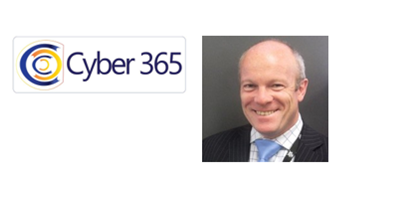 Chris Ward, Cyber Security Specialist
Chris is the Managing Director of a company Cyber365 whose core business is providing professional cyber training and awareness for organisations in the APAC region. Chris is an advisor to boards and Chief Executives to help understand that Cyber Security is not an Information Technology problem alone and that it is an organisation-wide responsibility. Cyber 365 is a Software Engineering Institute (SEI) Partner and certified provider of SEI Cyber courses. He is now having set up three organisations as SEI partners in New Zealand, of which only 11 have in the last 30 years. Chris has recently written and lectured for a post-graduate diploma in Cyber for the University of the South Pacific in Fiji and is presently writing a new Cyber Degree for Victoria University and the University of Hanoi.
He is a highly qualified and experienced Information Assurance/Cyber Security Professional with a track record of successful project delivery. Until 2016 Chris was the New Zealand Defence Force lead for Cyber Security and Information Security, including chair of two executive International Cyber committees. He held a Top Secret Special clearance for over 15 years while with the UK and NZ defence forces. Chris is an SEI instructor at Carnegie Mellon University based in the United States and delivers SEI training in New Zealand and Australia. In partnership with Victoria University of Wellington's centre for long-life learning, He is also a Cyber research fellow and technical advisor to the Engineering faculty at Victoria University in Wellington.