Discovering Entrepreneurship
Learn what it takes to be a SUCCESSFUL Entrepreneur!
Do you want to start your own business?
This course allows you to discover the foundations of entrepreneurship. You will understand what it's all about and what does it take to be successful in it. 
Where to start?
This course is a "taster" for your aspiration to be an entrepreneur before you dive into the deep end. At the completion, you will be able to determine if entrepreneurship is right for you.
This course is the first of three courses in our "Entrepreneurship Foundation Program", which gives entrepreneurs the foundations for starting a successful business. This course begins with a personal journey that allows you to discover your entrepreneurial spirit. It examines what it means to be an entrepreneur and what it takes to succeed in entrepreneurship, regardless of your chosen field, by helping you understand the process, opportunities, and challenges of being an entrepreneur.
The course content is written by experienced entrepreneur and educator, Tobi Nagy, who will give you real-world, practical insights into the world of entrepreneurship, through his own experience in not only running his own businesses but also developing courses and teaching over 2,500 students in this field.
Why Entrepreneurship?
The course begins with a basic understanding of the need and importance of entrepreneurship, then builds into a solid foundation of knowledge and wisdom (taken from the many years of practice AND research in this field). There are 9 modules in this course, combining lectures, videos, and a workbook, all in a visual, interesting, and engaging format, which will give you a unique perspective of this subject. Each Module is will take approximately 1 hour.
The Benefits of this Course
The main benefit of doing this course is, by the end of it, you will know if entrepreneurship is the "right" fit for your career aspirations. You will also be able to save months and years of trial-and-error, (and of course money), if you apply the insights and techniques learned throughout this course in developing your business.
The course examines in detail the major trends and opportunities of entrepreneurship, whilst also allowing you to navigate through the major pitfalls and obstacles you may come across, from which, you can successfully apply to your business idea.
Who should do this course?
This course is suitable for people of all levels of business, at any age, from beginner to experienced business owner, or even someone that has tried to start their business, but failed. You may have an idea ready to go, or you may be some who is looking at entrepreneurship as a career move, or just maybe some who is looking for a side hustle. We will examine some of the trends in entrepreneurship, so it might even be able to give you ideas on which areas to focus on, that can present the greatest opportunities for you.
As this course has a strong academic framework, it is also suitable for entrepreneurship researchers, who want to know more about this field, without having to spend years on a degree.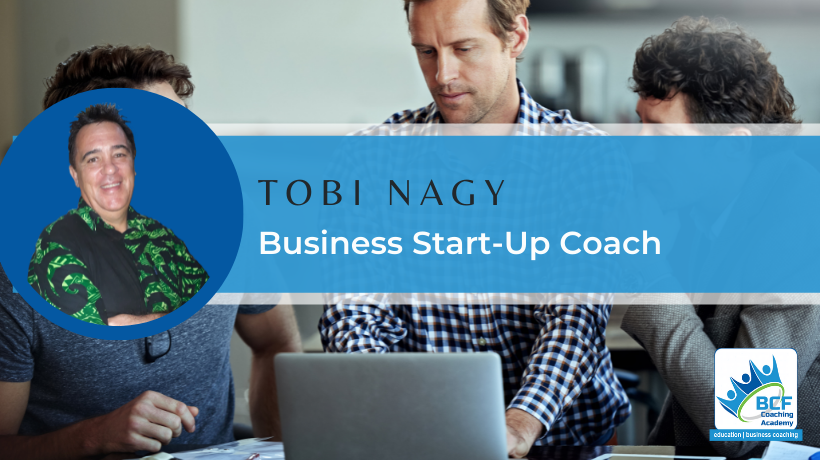 Tobi Nagy
Start-Up Business Consultant and Coach
Tobi has over 27 years of successfully running his own enterprises, as well as being an entrepreneurship educator, researcher, mentor, business coach, and course developer. Tobi has a Masters in the field of Entrepreneurship and Innovation (with Honours) and has been lecturing and developing entrepreneurship courses at leading universities and institutions throughout Melbourne, Australia, for nearly a decade, teaching at both undergraduate and post-graduate levels.