How Managers Conduct Staff Performance Reviews
If you want a workforce that is driven and productive, you need to shower them with constructive criticism and empower them with the knowledge that can help them get past their shortcomings.
Feedback vacuum—the enemy of productivity
Young professionals can experience a feedback vacuum in the professional world—wondering how to improve, if they need to improve, and how they can develop the skills necessary to improve at their firm and in their career.
According to the Harvard Business Review, one of the biggest hurdles a recent graduate faces while entering the workforce is a lack of feedback. This, in turn, increases chances of human/technical error, creating operational inefficiencies down the line.
How reviews and feedback works on a psychological level
At school and university, you know immediately whether you are on the right track or the wrong one—whether your passing and failing. This helps you grow as you are ever aware of the methodologies that ensure success and the ones that cause failure. Consequently, you get curious and now are able to open a dialogue with your teachers in order to improve.
Yet once you enter the workforce, feedback is almost non-existent unless you do something extremely wrong. Being blamed for a negative result after having no one feeding you insights to improve your performance becomes a loop that can make you unproductive and unmotivated.
How this course can help you create a better workforce
This course dives into the best methodologies for conducting staff performance reviews in a fashion that is beneficial to the employees and productive for the company. You will learn how to:
Better communicate business expectations
Pinpoint major performance pain points
Keep your feedback clear and concise
Get employees to open up about their challenges
Construct a good road map for the future
This course comes with templates for performance reviews.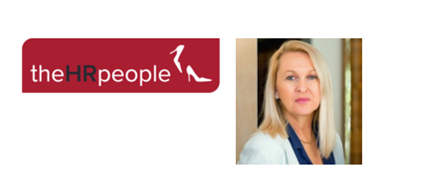 I believe business probably do not need, or want to pay for, HR expertise on a permanent basis, however, having someone to professionally take care of your Human Resources needs, letting you concentrate on your business, has got to be appealing.