Staff Performance Review for Employees
If you are nervous about your upcoming performance review, you have come to the right place.
THE STRESS IS REAL
Performance reviews have two parts—self-evaluation and being assessed by an authoritative figure, like a manager. And both of these processes can create stress on your mind, consequently resulting in feelings of fear, hesitation, anxiousness, and more.
HOW STRESS CAN RUIN YOUR REVIEW
This stress, in turn, impairs your ability to communicate effectively with your manager. Additionally, it can create confusion and chaos, resulting in your evaluation not going like how you planned it.
Performance-wise, you might not have much to fear. Or maybe you did make that one mistake you can't stop thinking about. Either way, the stress is real—and the only solution is to know how these reviews work and how you can do well in them.
PREPARE WELL, PENETRATE YOUR MEETING GOAL
The only way to go through your performance review like a champ is to prepare well for it. Know the entire blueprint of the review inside and out. You should be able to go through the process gaining insights you can use to better your performance. That's what it is all about at the end of the day—improvement. And improvement never happens if you are rigid, confused, stressed, or uncooperative.
In this course, you will learn how to be ready for your review by:
Preparing your values and accomplishment stories ahead of time

Learning about the frequently asked questions

Learning the art of articulating your quantifiable achievements to your manager
Setting your priorities straight on what you plan to request from your company—be it a pay raise, a transfer, or up-skilling opportunities
SOAK INSIGHTS, SKYROCKET PERFORMANCE
This course will teach you how to sail through performance review procedures in a positive, constructive way. A two-way communication is essential for your manager to accomplish their review goals and for you to get a clear way ahead.
In this module, you will learn how to:
Look at things from your manager's point of view

Understand your company's expectations from you for the near future

 Assess if you should make a request from your manager

Take constructive criticism positively

Come out of the meeting with a strategic plan of action
The path to pleasing your managers starts with making an honest effort to better your work. You can start right here with this course, and make sure you get the most from your performance review.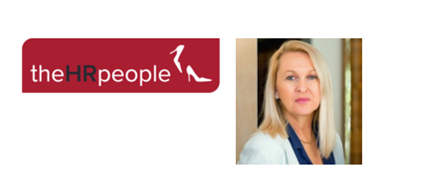 I believe business probably do not need, or want to pay for, HR expertise on a permanent basis, however, having someone to professionally take care of your Human Resources needs, letting you concentrate on your business, has got to be appealing.