StEP-The Staff Engagement Progam
Do any of these challenges resonate with you?
You waste precious time re-hiring positions because of high staff and employee turnover
You're tired of constantly re-scheduling and re- rostering staff and employees because of absenteeism?
You feel like your staff and employees just don't care or aren't on the same page as you
You're always late home because there's just too much to do!
At Engagemystaff.com we know you are the kind of person who wants to be an awesome leader in your business. Great leaders need to know how to get and keep their staff engaged. The problem is that everyone wants a piece of you and it's hard to know where to start. This can make you feel overwhelmed and guilty. We believe that you can make staff engagement a good habit with just a small amount of time and commitment. We understand you don't have days and days to sit in planning meetings and training sessions and end up with a load more actions to overwhelm you. That's why we designed this short course to get you engaging your staff quickly with little time and cost. Start the course, make a short time commitment each day and do the activities at your own pace, turning them into habits for a lifetime. Our mission is to help you be the best leader possible and continue to build a work environment with respect and joy at its core.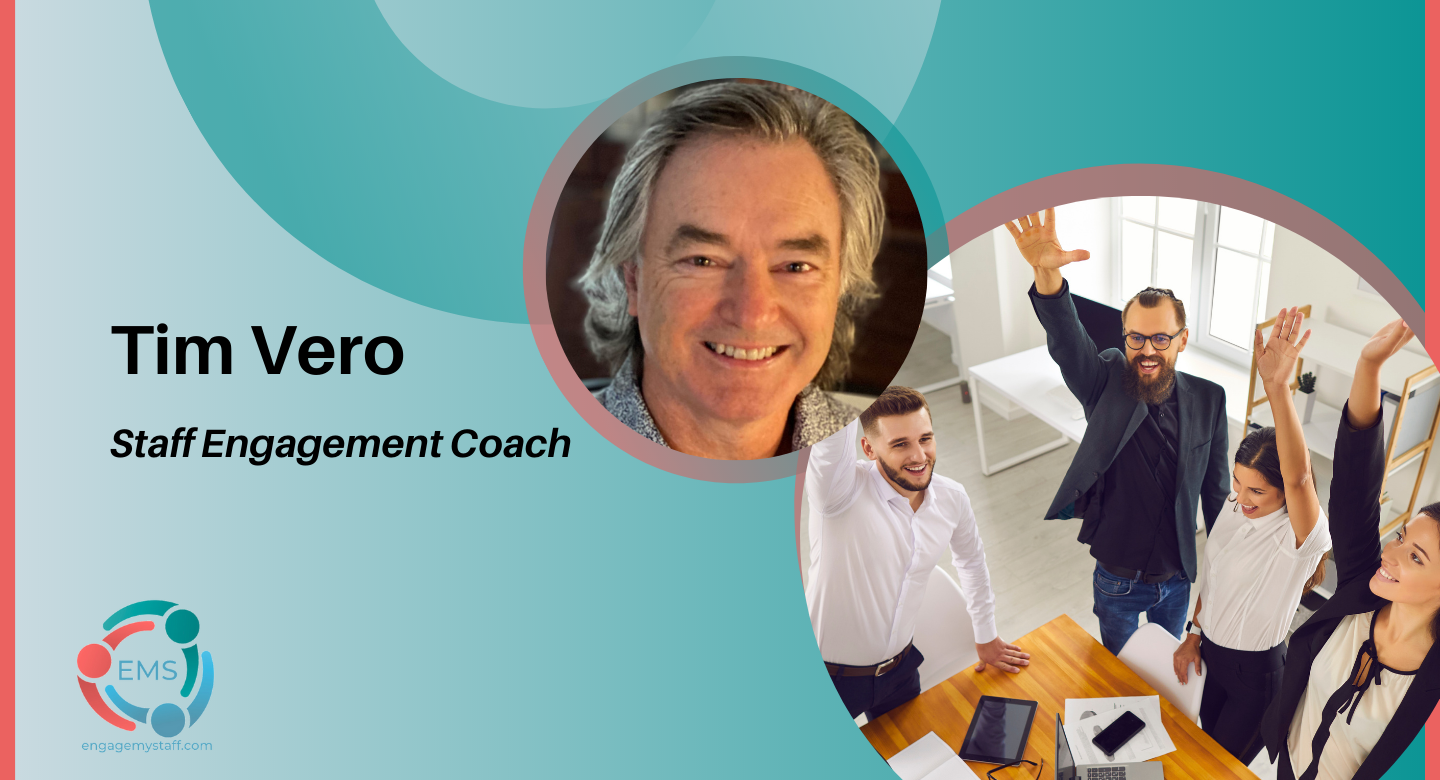 Tim Vero
Staff Engagement Coach
It's no secret that being a boss can be tough. Not only do you have to juggle a million different tasks, but you also have to deal with difficult employees and manage complex projects. It's no wonder that so many bosses end up feeling burned out and frustrated.
Fortunately, there's a new wave of online courses that are designed to help bosses build engagement within their teams. These courses cover everything from how to communicate effectively to handling conflict resolution. With the right tools and skills, any boss can learn how to create a positive and productive work environment.
I'm passionate about this topic because I've seen firsthand how much of a difference it can make. I've consulted with thousands of bosses, and I know that the majority of them want to do a good job but they don't always have the tools or skills to make it happen. By taking one of these courses, they can finally get the guidance they need to be successful.
If you're a boss who wants to make a positive impact on your team, then I encourage you to check out these online courses. With the right knowledge, you can transform your workplace and attract and retain the best employees.