Steps to Financial Freedom
No matter what your beginnings in life or your experiences, financial freedom is accessible to everyone.
In this course, I'll show you the steps to simply creating financial freedom.
Getting Started Set expectations and a clear understanding of the course and workbook SET YOUR GOALS
Master Positive Beliefs and Behaviours Around Money Learn what your money type is, strategies to provide a healthy relationship with money and remove money blocks
Master Goal Setting Techniques Learn techniques to align your heart, body, and mind with your lifestyle and financial goals.
Create Your Freedom Goals Learn how to establish heart-centered goals that will achieve financial security and happiness. ASSESS YOUR MONEY STATE
Control How Your Money Flows Learn how to build an intentional money spending plan and stop self-sabotaging, money leaks, and get money working for you.
Framework For Financial Freedom Establish a system that supports the flow of money which enables you to feel financially secure. MONEY MINDSET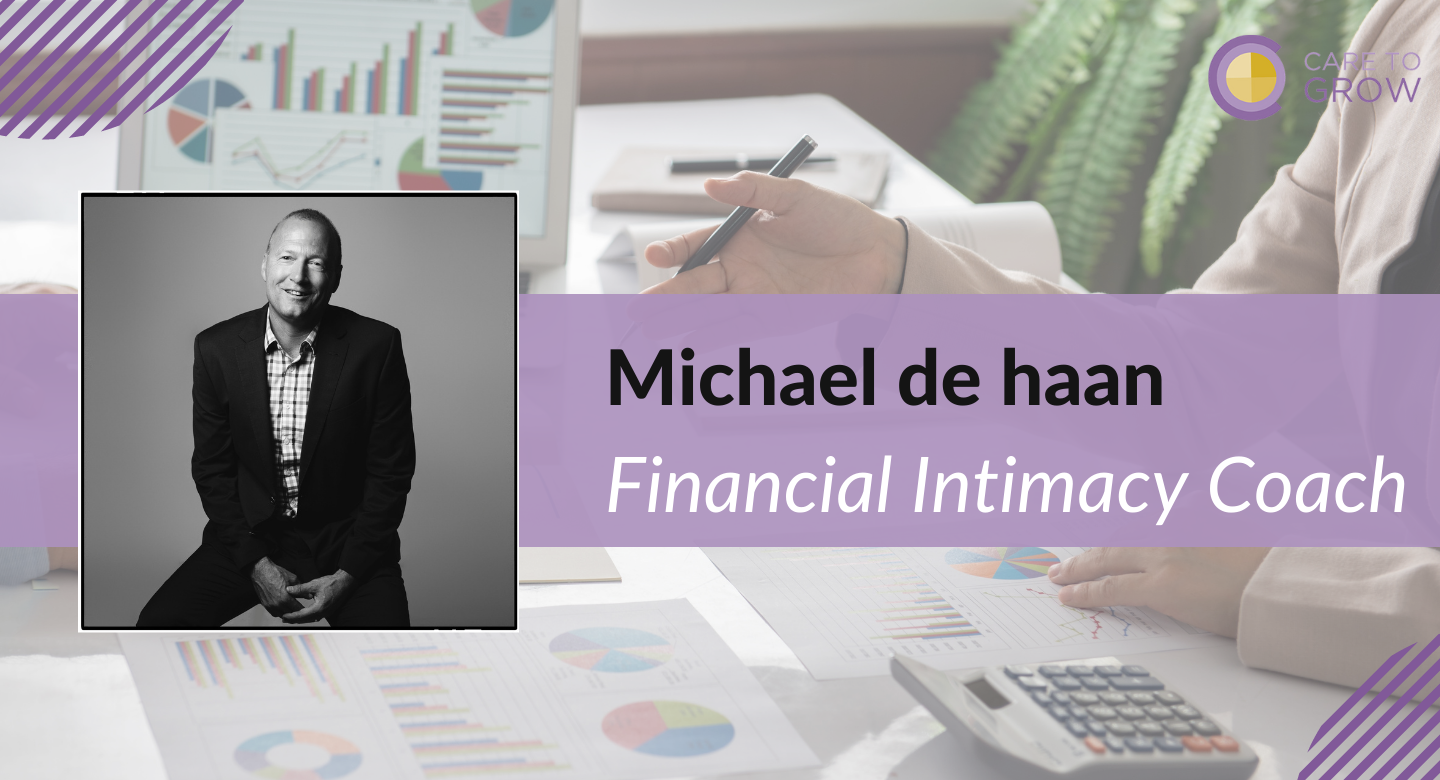 Michael de Haan
Financial Behavioural Coach
Michael is the Founder of Care to Grow Pty Ltd, a firm with a strong history in financial planning and building wealth. Michael transitioned the business to focus solely on financial wellbeing.
His vision is...
To provide our clients with the right guidance to develop skills and knowledge to empower them to create their wealth so they can experience financial wellbeing.