The 3'Cs of Storytelling Your Business
Are you tired of not being seen and heard?
Having your voice heard today is overwhelming and confusing for people.
With the increasing online presence for businesses and organisations, it's vital to be seen and heard.
Knowing how to communicate who you are and what you do to connect and engage with your audience is important.
If you are having trouble finding your voice and confidence to engage with your audience online and in-person to supercharge your business and career?
Then this course is for you to develop and learn The 3 C's of Storytelling Your Business with proven structures to speak with Clarity and Confidence with storytelling and communication
Here is what you'll learn with proven success strategies:
✅ Discover the keys to engaging your audience when you learn to speak with clarity, ease and authenticity.
✅ Gain clarity on your unique gifts, values and the results you can help your audience with sharing your story every time
✅ Create your compelling story
✅ Create your message to leave a lasting impression
✅ Develop inner confidence and resilience
✅ Translate the time into a satisfying ROI by emotional and financially for time and commitment for completing the online programs in this capacity.
✅ Clarity and Confidence on process, structure on communicating your business
✅ Business growth, economy growth with increased awareness and online presence
✅ Mindset for change and future results for effective communication with clients, customers and prospects
✅ Develop your authentic self through storytelling
✅ How to empower and inspire your audience to action
Get started today and have your voice heard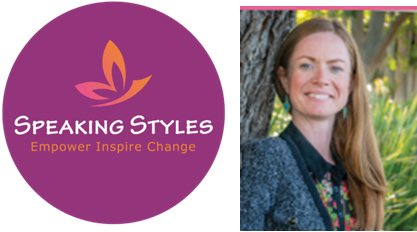 Melanie Wood
Public Speaking and Storytelling Coach | Consultant | Speaker | Author |
Melanie specialises in helping Business Owners, Entrepreneurs, Managers and Leaders, find their voice, sharpen their speaking skills to share their message, story and ideas to create social and economic change. Helping people and teams go form feeling overwhelmed, confused and anxious about sharing their stories to Confidence, Clarity and ease. With proven Mindset, structure and communication strategies and skills, that makes an impact and change to themselves and their businesses/organisations.