The Effective Use of Power
The Effective Use of Power online course is about you and your experience with power. 
We all have power. It is an inescapable part of human relationships. The ability to influence others, to get them to do what we want, is something that we all possess to varying degrees. And how we use that power says a lot about who we are as people. Some choose to use their power for good, to help others and make the world a better place. Others use their power for less noble purposes, using it to manipulate and control those around them. Still others try to avoid using their power altogether, afraid of being seen as oppressive or bullying. But whether we like it or not, power is a part of who we are. And the experiences we have had with other people's use of power - both positive and negative - have shaped how we choose to use our own power going forward.  
In any leadership or management role, it is important to understand the power that you have been given and to use it wisely. With great power comes great responsibility, and if you misuse your power it can have negative consequences for both you and your team. There are many different ways to effectively use your power as a leader, but some common techniques include setting a good example, inspiring others, and promoting open communication. When used correctly, your power can be a tool to help you achieve your goals and build a successful team. However, it is important to remember that with power comes responsibility. If you do not use your power wisely, it can have negative consequences for both you and your team.
KEY TOPICS
Understanding Power
Where Power Dynamics Exist?
How are You Using Your Power?
Intentional Leadership
Feedback that Creates Change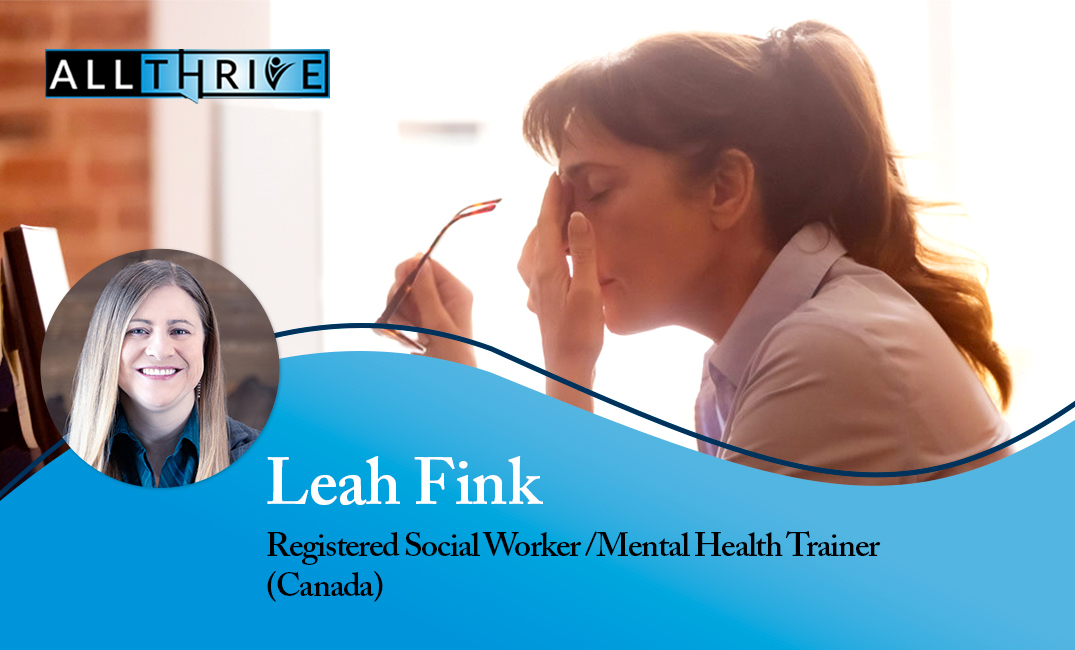 Leah Fink
Registered Social Worker/Mental Health Trainer
She is the owner and founder of All Thrive and the host of the weekly live show Your Mind-Your Reality-Your Results. She holds an applied degree in Ecotourism and Outdoor Leadership (ETOL), and a diploma in Social Work, both from Mount Royal University, and is currently a registered social worker. Her work and volunteer experience have focused on helping people understand more about themselves, and grow their confidence. This also includes working with youth in a wilderness-based addiction and mental health program. Later, Leah went on to supervise that program, where she focused on program development and growing her facilitation skills as she trained multiple staff teams. She is also a certified facilitator in True Colors personality typology, and the Right Use of Power (effectively using power dynamics)