The Keys to Understanding Your Child
(Learn how to understand your own child or your students)
It looks at the top three personality traits that can help you identify the main causes of major issues that affect children. It is reported that 10% of children start their school life with learning difficulties.
While raising three primary school age sons on my own and being closely involved in their education, I found that far too many children are misdiagnosed and that the problem is not a learning problem, but a communication problem.
A child will quickly detach when this misdiagnosis happens or when adults don't communicate with them in the way they need. This can result permanent relationship damage, communications break down, emotional pain and a feeling of helplessness.
This course was designed to break that cycle; to assist in improving well being for you and your child's relationship.
There are three major sections:
First: Introduction to understanding more about your child. Identify the main causes of major issues for a child in today's schooling system. See how our natural traits and features can help you work with your child.
Then: Learn about the three traits that affects your child most. Learn what can impact dramatically on the behaviour and outcomes our child's experience. See how each trait impacts on the other.
Finally: Putting it all together with the whole family. Understand how you can build better relationships dependant on the combination of the traits. See how they moderate or enhance particular good and unwanted behaviours.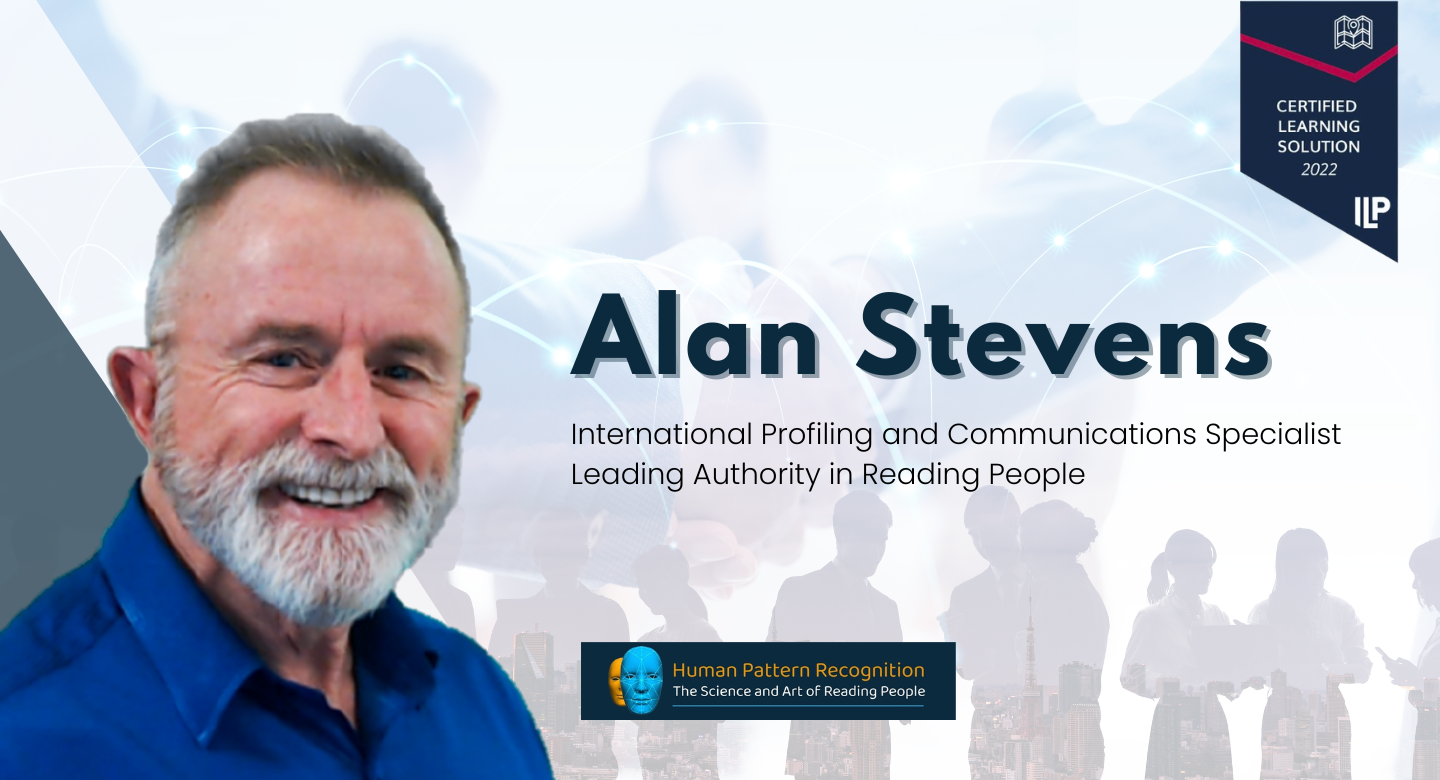 Alan Stevens
International Profiling and Communications Specialist Profiler
We all want the best for our families, but raising children can be very challenging for parents, let alone if you are a single parent. Which is what happened to me in 1991 when I found myself divorced and raising three sons on my own aged 4, 11 and 12. From that point on, it was a huge learning curve, needing to understand my sons better than I did at that time.
I am now referred to globally as one of the leading authorities in reading people. My clients have included large corporations such as Disney Films and Gillette, across a range of professional industries including law enforcement.
With so many children falling behind, suffering mental health issues and even taking their own lives, my focus has moved more towards helping parents and teachers to better understand how each child functions and how they are likely to behave in given situations. All so that our children can perform at their natural best and live healthier, happy lives. That is what we all want for ourselves and our children!
Other Courses by Alan Stevens