The Blueprint to Build Property Wealth
Challenges to Smart Property Investing
Most people get stuck in the nine-to-five grind and are unable to accomplish their financial goals because they:
Don't have a clear starting point
Lack confidence to invest in property
Trade their time for money and work each day to pay off debts
Lack the time and resources to do research and due diligence
Can't effectively negotiate with the Sales Agent, or
Think it's too hard to build wealth through property investment.
This course will help you overcome all these hurdles and more as I take the stress out of investing in residential property by sharing my experiences and expertise with you.
This course provides you a step-by-step guide for building a robust property portfolio that will generate passive income and allow you to live the life you desire.
AIM
At the end of this course you will create your own personal blueprint for property wealth.
This is the same advice I would give if you chose me as your Property Portfolio Strategist or Buyer's Advisor.
In addition, I will teach you the proven stress-free steps to grow your wealth and make your hard-earned money work harder for you. Also, you will learn to build a diverse property portfolio that will generate a passive income for you year after year, allowing you to achieve your financial freedom sooner.
Besides this, you will understand how to create a positively geared portfolio of rental properties that will pay you an excellent annual salary, enabling you to quit the 'nine-to-five grind'.
Moreover, the net asset base will grow further as the value of your property continues to rise over time. I wrote this course so you can achieve financial freedom by:
Setting a precise and personalised strategy to build a risk-aware property portfolio
Ensuring that you buy the right properties, at the right locations and for the right price, and
Having a relevant team in place to help you build your property portfolio. Are you eager to build wealth through investment in property for accomplishing your lifestyle goals?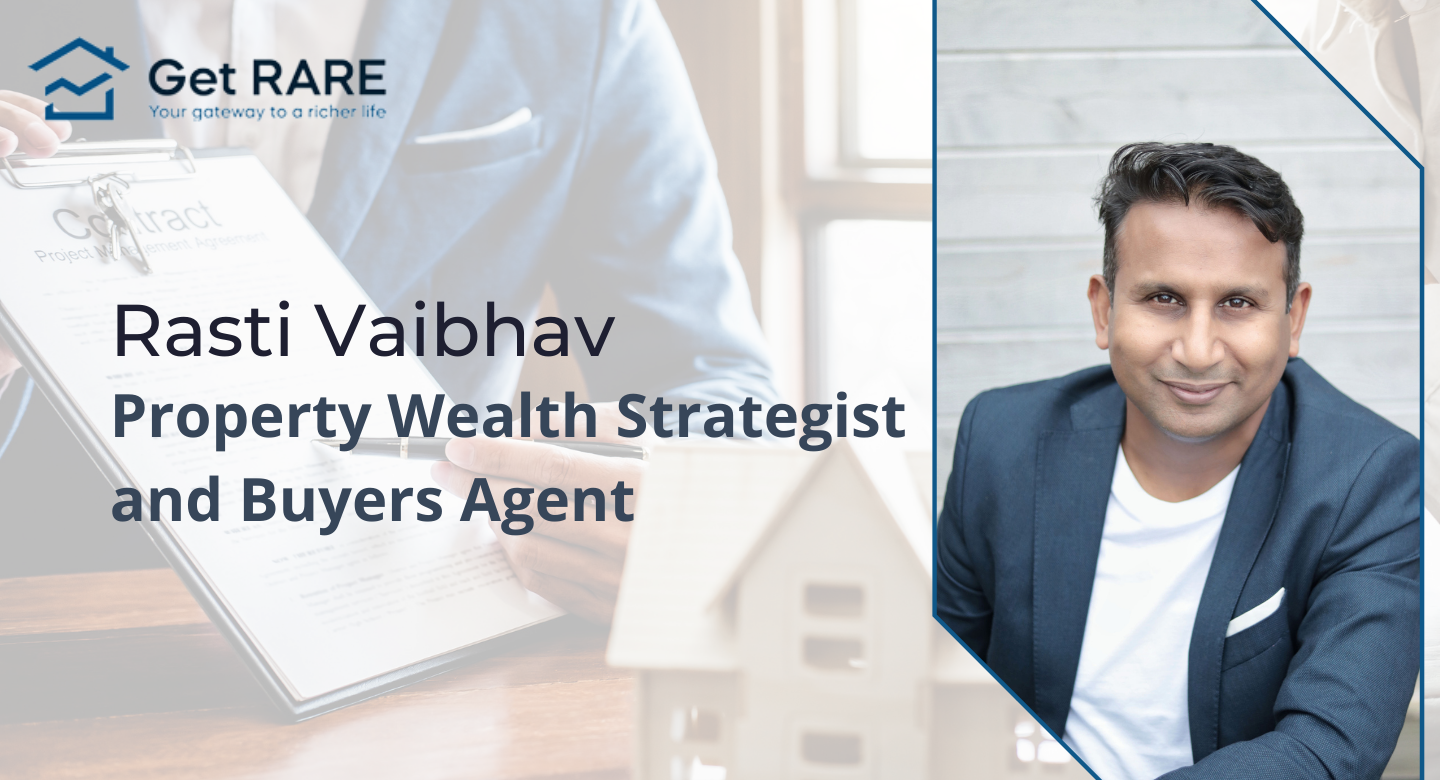 Rasti Vaibhav
Property Wealth Strategist and Buyers Agent
Rasti Vaibhav is an Architect and ex-Fund Manager, having experience of directly managing $2 billion. He is now Australia's 'go-to' property portfolio strategist and has revolutionised the ways aspiring Australians build multimillion-dollar real estate portfolios.
As a self-made robust portfolio owner himself, Rasti uses his unique property wealth blueprint, which combines strategic diversification and sharp negotiation skills to identify ideal opportunities tailored to his client's circumstances.
With a keen interest in wealth building and formal qualifications in various domains (such as Architecture, IT and Wealth Management), Rasti has made property investing the 'vehicle of choice' for financial independence and lifestyle selections. As a result, he built his positively geared multimillion-dollar portfolio in less than seven years, allowing him to quit his nine-to-five job to pursue his passion for helping others. As an advisor, Rasti enjoys guiding others to replicate his success and inspires them to follow their passions.
His mission is to educate and empower people across the country and enable them to become successful property investors.