Turning Ideas into Business Opportunities
We have developed an online course, titled "Turning an idea into a Business Opportunity", where you will learn how to evaluate whether an idea for a product or service is suitable as a business opportunity. You will learn a process and be provided with frameworks and tools so you will be able to evaluate any business ideas that come to mind. 
AIM
The aim of this course is to help participants identify and evaluate suitable and commercially feasible opportunities for businesses, thus enabling them to save time, money and even heartache, by not pursuing ideas that aren't suitable business opportunities.  
You can use this process over and over again until you find the "right" idea that is suitable as a business opportunity, Remember, the best way to get a good idea is to have multiple ideas, which you will now be able to assess quickly and effectively.
COURSE STRUCTURE
This course is a series of online video lectures, and an online workshop, with a workbook. Each lesson is short, lasting between 8 and 25 minutes in length, with an average of 15 minutes each, and will take you about 4 hours to complete watching the whole course, with each lesson requiring a workbook activity. There is also an online ideation workshop.
OUTCOME
After successfully completing the course:
you will have learned a process, and have a toolkit on hand,
you will also have developed an objective mindset to be able to clearly determine the difference between an idea and a business opportunity.
You will also be able to identify how opportunities are created and how to find suitable information that can be used in screening opportunities so that you can conduct an evaluation process to successfully screen any opportunity presented. 
You will also be able to conduct an ideation process that can be used for successfully generating new ideas, and you also be able to confidently evaluate any proposed new venture or innovation strategy presented.
WHO SHOULD ENROL
This course is designed for people that have an existing idea for a product or service and want to evaluate it to see if it has the ability to become a successful business; or someone that wants to be able to generate and evaluate new ideas for a possible business; or for existing or new entrepreneurs or really anyone that intends to become or work with entrepreneurs in private, corporate (intrapreneurship) or government roles.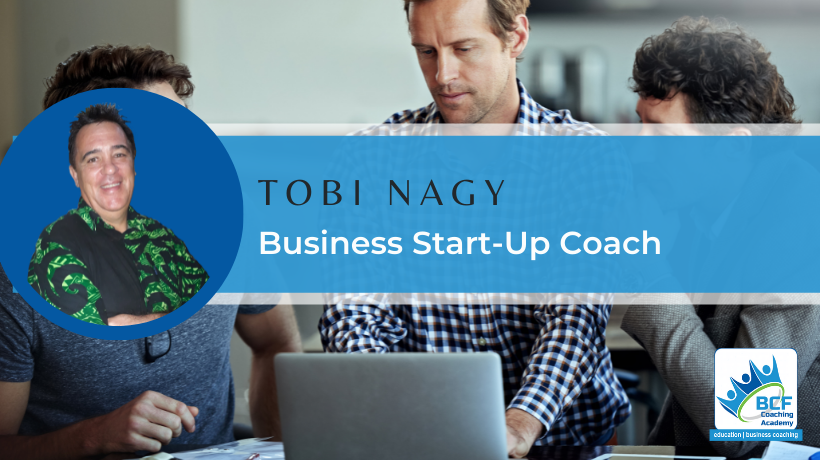 Tobi Nagy
Start-Up Business Consultant and Coach
Tobi has over 27 years of successfully running his own enterprises, as well as being an entrepreneurship educator, researcher, mentor, business coach, and course developer. Tobi has a Masters in the field of Entrepreneurship and Innovation (with Honours) and has been lecturing and developing entrepreneurship courses at leading universities and institutions throughout Melbourne, Australia, for nearly a decade, teaching at both undergraduate and post-graduate levels.
Other Courses by Tobi Nagy