Work Health & Safety (WHS) Get Start
Your workforce is the backbone of your enterprise.
They make it work despite problems, tough it out when the going gets rough, help you creatively when the needs change, and build a bridge between product demand and customer satisfaction.
What would happen to the enterprise if the backbone were injured?
What if you could prevent such a tragedy from taking place amid constantly changing working scenarios, workloads, tools, and numerous other variables?
Such is the need for a workplace health and safety management system.
WHAT IS A WORK HEALTH & SAFETY SYSTEM?
This system is a logical, strategic set of imperatives a company can prioritise in order to ensure the safety of their workers in any working scenario on the company premises.
This system includes of policies, procedures, planning, tools, and education that can, collectively, make workplace operations as safe as possible for your workers.
WHAT ARE THE IMPLICATIONS OF NOT HAVING A WORK HEALTH & SAFETY SYSTEM?
The biggest implication of not having a system in place—or having a bad one in place—is the danger to your workforce.
Injuries, deaths, and severe damages to property can occur if your team isn't well trained, equipped, and aware of how to carry their tasks right. These can turn into lawsuits, poor employee retention, operational chaos, damaged productivity, and a huge financial impact.
Needless to say, if you don't have a Work Health & Safety System in place, your company also faces compliance issues that can even lead to the business being shut down.
Where do you start?
This free course is aimed at helping small business owners kick off their Work Health & Safety System. It provides an overview of what is needed with many templates to get you started. It also explains what else you may need to implement.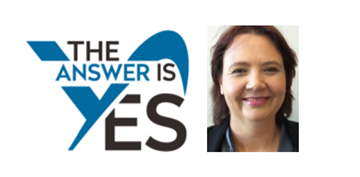 Hi, I'm Corrina Lindby
WHS Consultant
As a small business owner myself I understand how difficult and daunting it can be to start implementing a Work Health & Safety System. Our aim is to develop our expert knowledge into online training courses so that small businesses can afford to implement a sound program.